Accordance for Academic Studies
Whether you are student working on a degree or a professor writing your next book, Accordance will give you superior results while saving a considerable amount of time. Accordance's in-depth tagging, research-grade texts, and products created in cooperation with world-class scholars make it the highest quality software available for theological studies.
Savings for Students and Faculty Members
Individual students and Faculty Members can save 30% on Accordance Collections! Please hit the button below to sign up and receive your Discount code.
Leading Scholars Prefer Accordance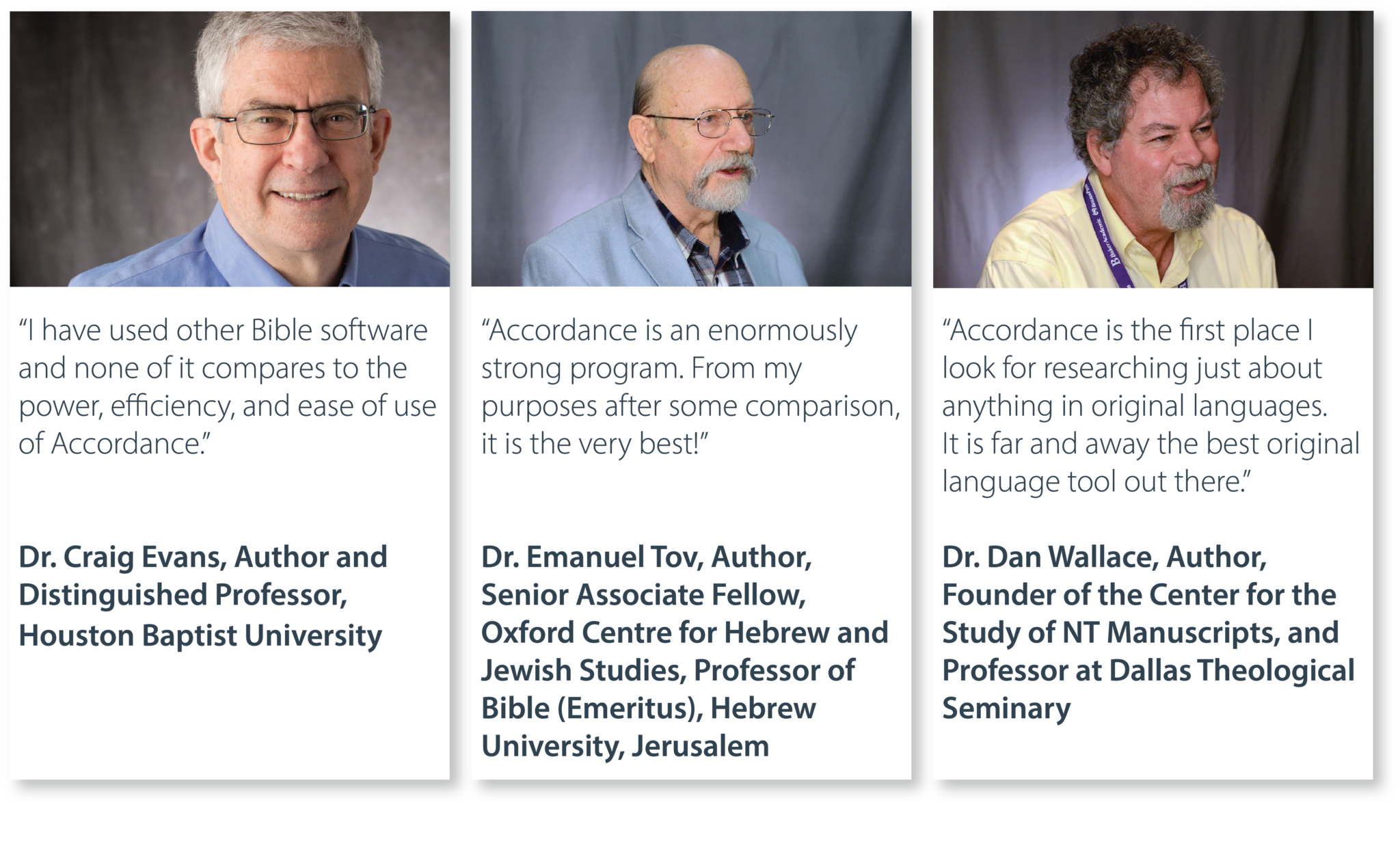 Academic Partners
Over 75 institutions rely on Accordance for their higher education software, here are just a few.
---